8-11 October 2022
Asian Contents & Film Market
Joint Growth Network for Independent Filmmakers in Asia!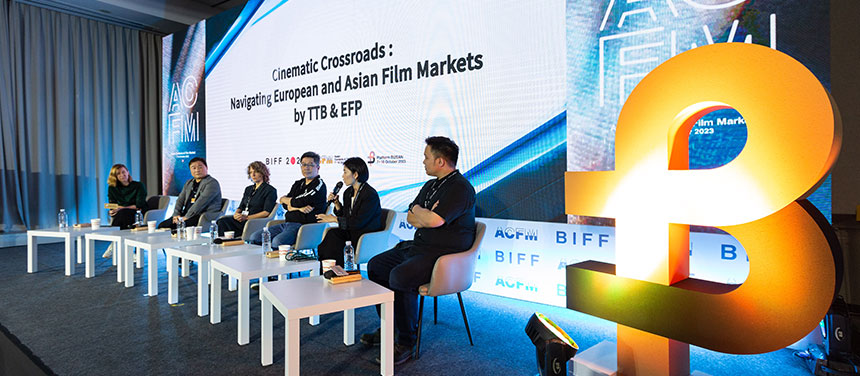 Platform BUSAN is an annual networking event hosted by Busan International Film Festival(BIFF).

In 2019, 216 participants from 25 countries around Asia have joined us! As a leading force in Asian Cinema, BIFF aspires that this event will become a milestone for Asian independent filmmakers to expand their global network and thus become a greater impact in the world of cinema.

Celebrating its 4th year, Platform BUSAN will resume its program in 2022 aiming to become a ground for newly emerging independent filmmakers to actively share their artistic philosophies and field experiences.

Details and guidelines of 2022's participation will be available in July at www.biff.kr and www.acfm.kr.
Platform BUSAN 2022
Date : October 8 (Sat) - 11 (Tues), 2022
Venue : Exhibition Center 2, BEXCO, Busan
Eligibility : Independent filmmakers and industry professionals based in Asia who have participated in short film and/or feature film project(s)
Registration : From 1 to 31 August 2022
* Application form available in August
Contact : platform@biff.kr